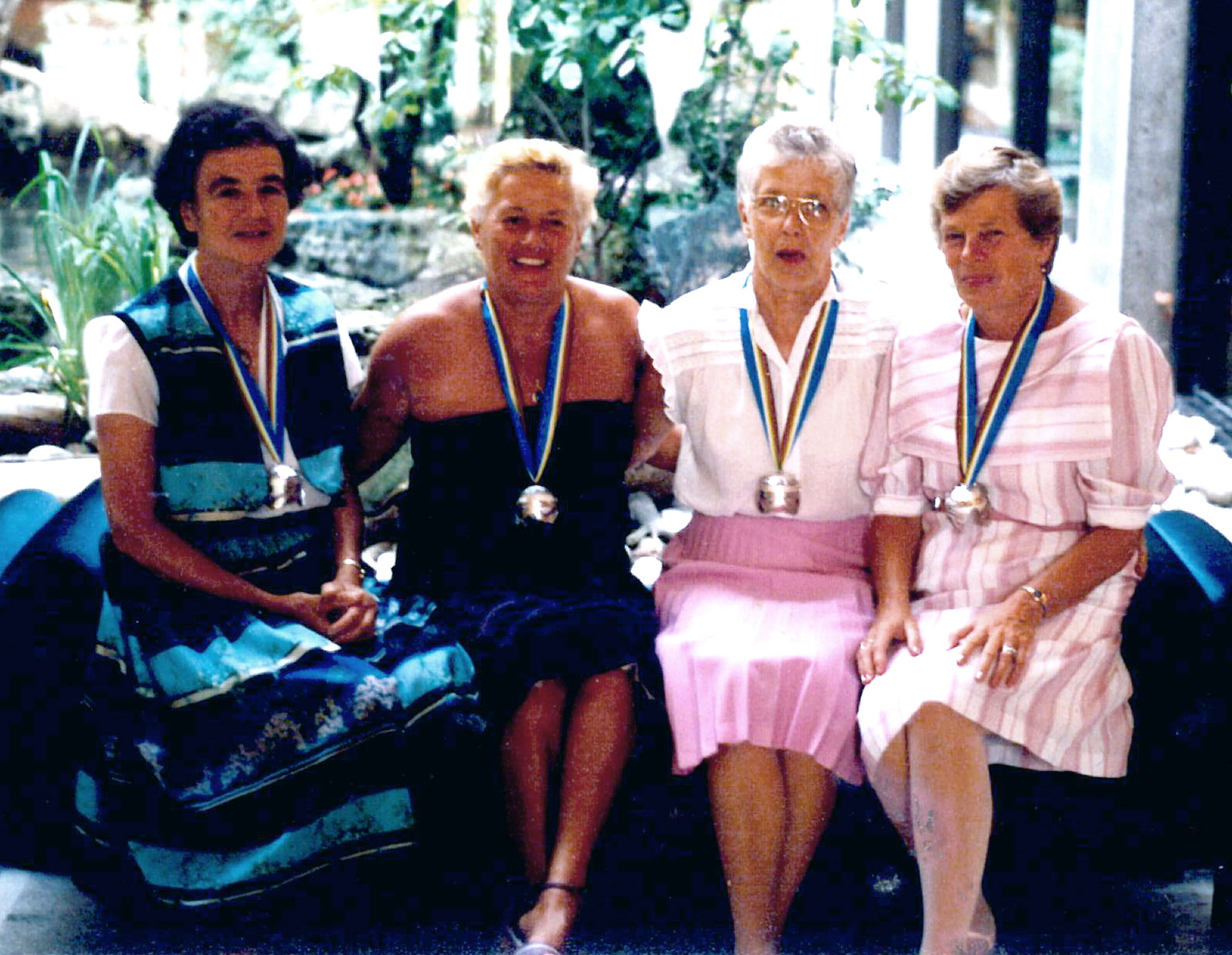 This year, 2014, we said goodbye to three of our long time members:
Mary McGlaughlin was a terrific swimmer and a great long-time team mate. Mary, along with her daughter Sharon and Grandaughter Sarah were all valuable members of our club. Mary had many achievements in Masters swimming and continues to hold a number of Alderwood records. She is survived by her husband Joe.
Betty (Alberta) Simpson, although not a Masters swimmer, was a great supporter, attended numerous swimming events and often hosted ATB functions. Betty's husband Russ and daughter Joanne swam for Alderwood while Betty cheered on the sidelines. Betty is survived by her husband Russ.
Gerda Voss, our most senior member, was a long-time member who also had numerous achievements as a master swimmer. Gerda's claim to fame was a need to swim a 200 IM every Sunday "just to make sure I can still do it". Gerda continues to hold a number of Alderwood records. Mary and Gerda were part of a relay team that achieved a World Record, a feat most of us will never see.
These three woman were all valued members of the Alderwood Teddy Bares and will be missed.